Welcome to Equus Vita
Breeding quality Horses for both Movement and Colour.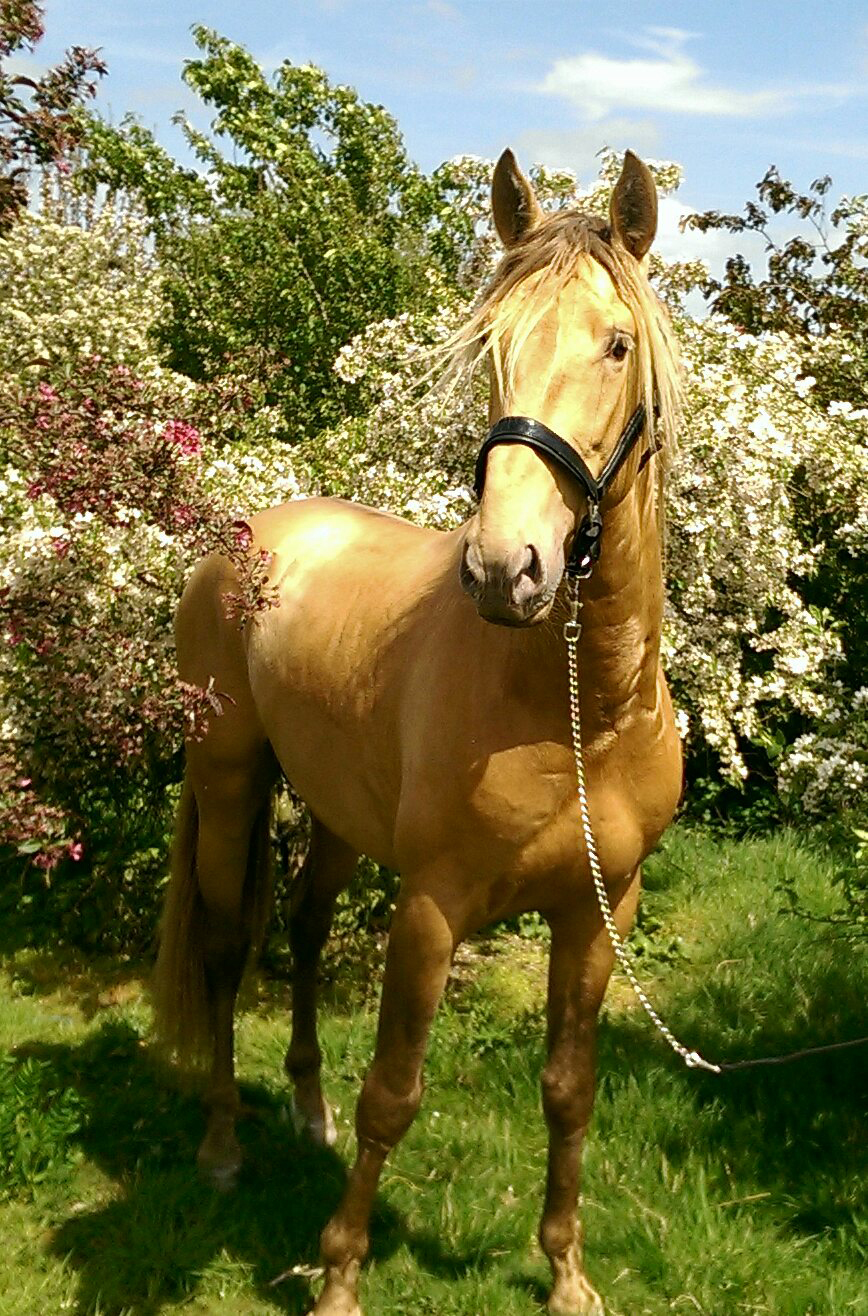 Equus Vita was founded in 2010. We breed the Pura Raza Española (PRE) horses.

Our aim is to breed high quality horses with movement for both the professional and the astute amateur rider.
We are also a home for the rare 'pearl gene' horse.
We currently have three stallions at stud – Pearl of Peace EV from the Gaucho 111 line, Fuego EV from the prestigious Legionario line and Hermoso from the famous Binguero line.
All our stallions stem from champion bloodlines and combine temperament with athletic ability and great movement.
If you are interested in breeding unusual colours, Equus Vita has the exciting prospect of Pearl of Peace EV an 'isabelo' double pearl, not only is he a quality horse but he could also pass on his pearl gene for colour.
The foundation horses for Equus Vita are Zarina and Joya, both of whom are Isabelo and carry the double pearl gene. These mares will be breed future isabelo horses; all of which will be double pearl.
Equus Vita also has Gaucha JL and Buena Buena Amstad Jam, both being Perlino (sp?) and both of which carry the pearl and the cream gene. Not forgetting Vega, the mother of Pearl of Peace EV, Fuego EV and Magestic Pearl EV.
We were fortunate to breed a double pearl filly, Dancing Pearl EV in 2014, She will become one of our brood mares from 2017.
We invite you to explore our website and to learn more about pure bred Spanish horses, also known as Andalusians - Please do not hesitate to contact us for further enquiries.